Scooby Doo Party Ideas
This Character Theme Party page is devoted to Scooby Doo and is provided as a courtesy to visitors on our website. It's purpose is to assist you busy Mom's in planning your Scooby Doo party. We have included links to Scooby Doo products, Scooby Doo game ideas, Scooby Doo decorating hints, Scooby Doo invitation designs and ideas that you will find helpful in planning your Scooby Doo party. Again, this is a courtesy. We do not represent these companies nor are we affiliated with them in any manner.
Scooby Snack Recipe

2 cups flour

2 eggs
1 cup Quaker dry oatmeal
1 tbsp. vanilla
1/2 cup cocoa
1 tbsp. walnut extract
1/2 cup sugar
(optional)1 oz. of finely ground herbal medicine
1/4 pound (1 stick) butter
Preheat oven to 350 degrees. Combine all ingredients in a large mixing bowl. If there is not enough liquid to mix all ingredients after five minutes of stirring, add a tiny amount of milk to aid in mixing of remaining ingredients. Taste better before cooking and adjust amount of sugar to your liking.
Shape them like doggie biscuits before cooking.
Place on a lightly greased cookie sheet and bake for 8 to 12 minutes, depending on how large you made your cookies. Can be cooked for a shorter time for chewier cookies, or a longer time for drier, crisp cookies.
Scooby Doo Mystery Punch Combine several fruit juices (coconut, orange, banana, strawsberry, pineapple etc) with a fruity sherbet to make this mystery punch and have your guests try to guess the ingrdients!
Scooby Doo Craft http://www.dltk-kids.com/crafts/cartoons/mscooby.html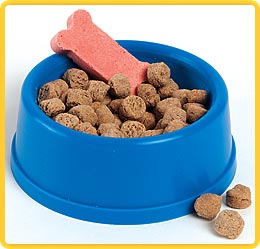 Doggie Treats for Kids.